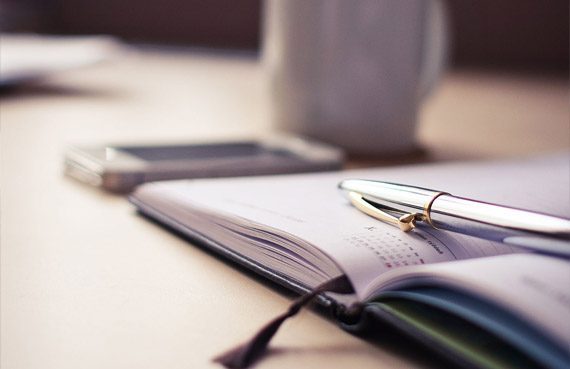 Who we are?
We're the right people for the job.
Established in 2007 we've been servicing businesses and individuals from the local community together with clients located in greater Victoria, Australia and Overseas.
Our Aim is to provide the best legal services to our clients in the most cost effective manner possible, We offer honest, practicable and realistic advice.
A wide variety of practice areas ensures that we can assist you with all your legal needs. We pride ourselves in being knowledgable and up to date in the areas of law that we practice, to ensure that the most accurate and relevant advice is provided to clients.
A small firm with a big bite - we're not afraid to brave the storm to get the best results for you, often at a fraction of the price of some of the fat cats out there. We've held our own and created quite a stir with some of the larger firms in town. Our size is your advantage - with reduced overheads, we pass the savings to you.
Berwick Lawyer
Protect Your Family with the Help of a Trusted Berwick Lawyer
Life has many uncertainties, so if you have doubts over a legal matter, you should speak with a Berwick lawyer to determine where you can best prepare for the future. Malkin Lawyers is a competent law firm with a history of protecting families in the fields of family law, conveyancing, and wills and estate law. This focus on serving Australian families has resulted in a team of lawyers in Berwick that consistently deliver results based on diligent work and thorough research.
Problems a Lawyer in Berwick Addresses
As part of the local community, we're committed to helping Australians navigate through difficult legal issues. Here are several areas in which we can assist our clients:
Family Law

- Today, it's common that families turn to the courts for assistance in resolving questions regarding parental care and responsibility. Whether you're seeking to gain legal custody or establish child support payments, we can help you assemble the information you need to form a valid argument. We put you first so that you can put your children first.

Civil Litigation

- Whether you have business disputes or troubles with your neighbours, we can represent you in civil legal matters. If someone violates your rights or their obligations to you, it may not be a criminal matter, but you still need Berwick lawyers to help you figure out the right way to move forward. We can even help you come to an equitable agreement outside of the courtroom, saving both time and money.

Wills and Estates

- While we never know what tomorrow brings, it's always a certainty that your family will need protection. If your passing is unexpected, then your family may struggle during the disbursement process, and your estate may cause acrimony in a time that's already difficult enough. We can ensure that your estate is processed according to your wishes and that your assets are protected as much as possible against excessive tax levies.
What Sets Malkin Lawyers Apart as Lawyers in Berwick?
When you need legal assistance, we're the right people for the job for three simple reasons:
We have 14 years' experience serving Australians in various legal matters. We're familiar with contract law, family law, wills and estate law, and more. Whatever assistance you need, our flexible team has the skills and knowledge to assist you.
Our team provides personalised, one-on-one attention to your case. We're a small firm when it comes to giving each of our clients the focus that they deserve, but in the courtroom, we make cases as strong as the most prominent firms out there.
We always stay current on the latest legal developments and put that knowledge to your use. Whenever the laws change or a new precedent is set in court, we'll leverage that in any way possible to help our clients.
About Malkin Lawyers
Our team is always happy to take on new clients and help them experience relief from ongoing legal troubles. We know that in your busy life, you have enough to worry about, so let us handle your legal concerns and restore peace of mind. Contact us to book a consultation today.
Why you choose us
Because we're better.
Malkin Lawyers is a firm of integrity and excellence, offering outstanding service and results at practical and affordable rates.
Go the right way - We'll point you in the right direction as we endeavour to cut through the 'legalese' to explain it as it is and advise you as to the practicalities of your circumstances, not just your strict legal rights or obligations.
We fight for you - When you've got Malkin Lawyers on your side, you can rest assured that we'll roll up our sleeves and do what it takes to get the job done. From simple conveyancing to gritty litigation, we've got your back.
We advise you - When the options and choices seem like an infinite maze, we'll cut through the chase to tell it like it is and give you the advice you need to make an informed decision. At no point will we push you to choose anything against your wishes, but we won't shy away from the plain truths of what your choices are and the possible consequences of the same.
We prepare you - If you've got a big contract to sign, a deal you've got to seal or a venture you're about to start, we can prepare you with our extensive experience and equip you with the knowledge and insight required to protect your interests and assist in securing the best possible outcome.
Our results speaks for itself- Why us? As far as customer satisfaction, you can't argue with client referrals and repeat customer business. Our clients appreciate our candour and for this reason, the principal source of our business is by word-of-mouth referrals.
Dedicated to achieving the best outcomes for clients
We're Commercial - Let's face it, we all know that time is money, and when you're dealing with lawyers, it's more than just a figure of speech. At Malkin Lawyers, we're different. No, we're not free, but we take a commercial approach to your problem.
We're practical - If your case doesn't have merits, we'll say it like it is. If your case has what it takes, but the chances of seeing the fruits of the labour are slim, we'll say it like it is because throwing good money after bad is just not worth it.
We're dedicated - If your case has what it takes and the chances of a good outcome are strong, we're ready to dig in to get the job done. We've taken on the big city firms on more than one occasion and delivered outstanding outcomes for our clients - often at a fraction of the cost of what the fat cats charge.
Meet our team
Malkin Lawyers is headed by it's principle, Mark Barrett. Hard working and focused on getting the results for clients.
Mark Barrett
Legal Practitioner Director.
Mark is the founding Legal Practitioner Director of Malkin Lawyers. Prior to a career in law, Mark was a member of the Victoria Police Force.
A sound knowledge in a wide variety of practice areas. Mark has a particular passion in Family Law. Mark has successfully represented clients in all jurisdictions and strives to achieve the best possible result for clients whilst maintaining a cost focus.
LL.B. B.A.
(Criminal Justice Administration)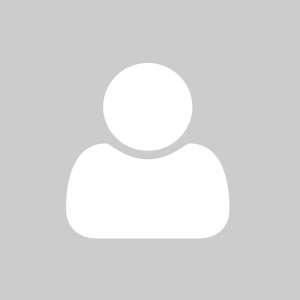 Melissa LaBrooy
Lawyer
Melissa joined Malkin Lawyers in 2022 is admitted to the Supreme Court of Victoria and High Court of Australia to practice as a lawyer in both Victorian and Federal jurisdications.

Melissa has quickly established herself as a confident and client focused lawyer who prides herself on achieving successful outcomes for clients. Melissa has a particular passion in Family Law matters involving both property disputes and parenting matters.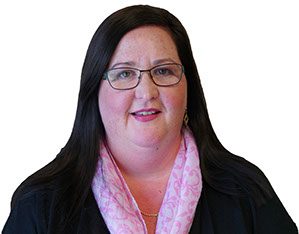 Kelly
Legal Assistant
Kelly commenced working at Malkin Lawyers in 2009 and is an invaluable member of the team. Kelly's hard working and client focused approach ensures that both Mark and Melissa are supported strongly in their everyday activities. Kelly brings with her 20+ years in the legal industry. Kelly is currently undertaking her undergraduate Law Degree.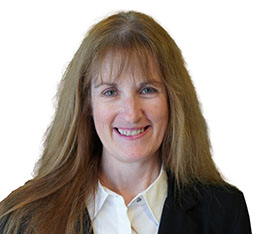 Sharon
Legal Assistant / Conveyancing
Sharon conducts the firm's conveyancing practice with the oversight of Mark. Sharon's attention to detail, strong organisation skills and client focused attitude ensures that your conveyancing matter is in good hands. Sharon brings with her 20+ years of experience in Conveyancing.